For the past couple months, I've been on a search for my first perfume, my signature scent. I want a scent I can wear everyday, and feel good about. But I really haven't totally found the perfect one. And so now I'm asking for some help. Here are some that have caught my nose...haha.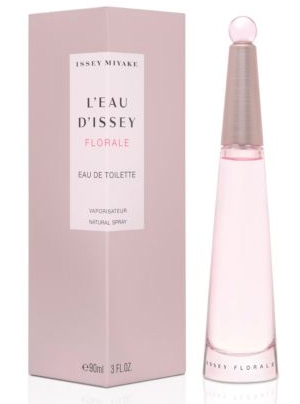 This is Issey Miyake L'eau D'Issey Florale. It has a soft, rosey scent with a hint of a powdery smell, I think if I wore this it would give me a feminine, sophistocated, kind "smell". It's a nice, clean, simple floral scent, that I think is unique in it's own way, but it does have that sorta of generic rosey scent.
OMG, the guy version smells nomnomnom.
Dolce&Gabbana The One really, really caught me. But I don't know how I would pull this one off as a day perfume. It's a strong warm, sticky sweet smell. It's one of those perfumes that screams womaninity. I think I would smell really powerful, and confident with this perfume. This is a more complex scent to me.
Also from Dolce&Gabbana, Light Blue is a really nice a fresh scent, although I did think it had some warm undertones to it. I think this would make me smell really fresh and alive. Very clean, and bright.
Last one I've spent some time smelling is Juicy Couture Viva La Juicy. It's super warm and sticky sweet. I think I would smell really playful and sassy with this smell. This is the only one that I have a small roller ball version of, and I do like it, I just really need to try other perfumes to make sure of what I want.
So please leave a comment and tell me what you recommend! I'm really excited to get a first perfume. Note: I'm kind of a playful person...but I also like to have that slightly mysterious/sophisticated feel. Which is why the perfumes that have caught me are kind of a mix of both. Please help me!!
Thanks for reading! Byebye. > w <